Website Design in Sacramento
Sacramento Web Services is the best place to go for professional website design in Sacramento. We have over ten years in the industry. Over the years we have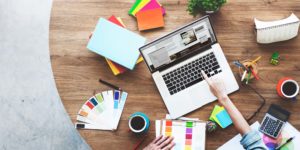 developed numerous websites that have successfully achieved high rankings in all of the major search engines including Google and Bing. When you bring your business to us we treat it like our own and get you out there in the world looking fantastic.
It is crucial to make sure that the website is built right from the ground up. We make sure the structure will bring results in the search engines. We also make sure that your site is beautiful and user friendly. Potential customers visiting your pages won't have to struggle to find answers. This is one of the keys into turning potential customers into actual paying customers.
We will work with you to find the exact match of  design for you and your business. Some people have no idea of what they want their site to look like. Some people have a detailed idea of exactly what they want. Most people are somewhere in the middle. We can create mock-ups and help you see as we build. However, if you'd prefer to sit on the sidelines and let us figure it out…that's OK too.
We also offer website administration services so that you can ease your mind of the extra tension from having to worry about updates. Allow us to take care of all your website needs while you take care of business.